2017年12月大学英语四级仔细阅读摸底测试题(8)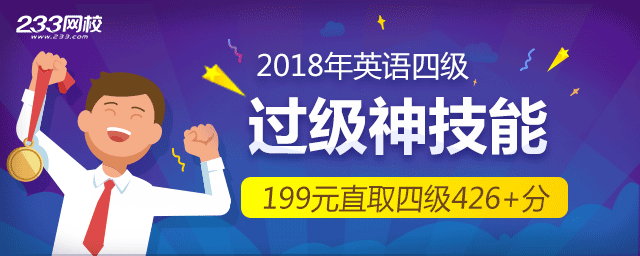 摘要
  2017年12月大学英语四级仔细阅读摸底测试题汇总由233网校英语四级阅读试题考试频道为您整理,希望对您有所帮助。仔细阅读对于英语四级来说分数还是比较好得的,考生要好好备考这部分的内容哦。>>>快速拿下英语四级阅读方法 手机题库下载
  英语四级仔细阅读摸底测试题一
  If the salinity(含盐量) of ocean waters is analyzed, it is found to vary only slightly from place to place.Nevertheless, some of these small changes are important. There are three basic processes that cause a change in oceanic salinity. One of these is the subtraction of water from the ocean by means of evaporation--conversion of liquid water to water vapor. In this manner, the salinity is increased, since the salts staybehind. If this is carried to the extreme, of course, white crystals of salt would be left behind.
  The opposite of evaporation is precipitation(降水), such as rain, by which water is added to the ocean. Here the ocean is being diluted(稀释) so that the salinity is decreased. This may occur in areas of high rainfall or in coastal regions where rivers flow into the ocean. Thus salinity may be increased by the subtraction of water by evaporation, or decreased by the addition of fresh water by precipitation or runoff(形成地表水部分的降水).
  Normally, in tropical regions where the sun is very strong, the ocean salinity is somewhat higher than it is in other parts of the world where there is not as much evaporation. Similarly, in coastal regions whererivers dilute the sea, salinity is somewhat lower than in other oceanic areas.
  A third process by which salinity may be altered is associated with the formation and melting of sea ice. When seawater is frozen, the dissolved materials are left behind. In this manner, seawater directly beneath freshly formed sea ice has a higher salinity than it did before the ice appeared. Of course, when this ice melts, it will tend to decrease the salinity of the surrounding water.
  In the Weddell Sea, off Antarctica, the densest water in the oceans is formed as a result of this freezingprocess, which increases the salinity of cold water. This heavy water sinks and is found in the deeper portions of the oceans of the world.
  练习题:
  Choose correct answers to the question:
  1.The best title of the passage can be "_____".
  A.Typical Oceans and Their Respective Features
  B.The Causes of the Changes in Salinity of Ocean Water
  C.Different Oceans Have Different Salinity
  D.The Precipitation and Evaporation of Oceans
  2.Which of the following processes will increase salinity of ocean waters?
  A.Evaporation.
  B. Precipitation.
  C. Melting.
  D. Dilution.
  3.According to this passage, the sea _ is likely to have the lowest salinity.
  A. in tropical areas
  B. off Antarctica
  C. of high rainfall
  D. with abundant
  4.The Weddell Sea _____.
  A.is a good example of increased salinity in freezing sea water
  B.is much larger in area than the Arctic oceans
  C.has a much lower salinity now than ever
  D.has the denser water in its upper parts
  5.Coastal regions are mentioned as cases where _____.
  A.sea water is less salty because fresh water joins in
  B.rivers carry industrial exhaust into sea
  C.sea ice tends to melt more quickly than in the center of oceans
  D. heavy water sinks to the deeper portions of the oceans
  1.[B] 主旨大意题。本文第1段第3句是全文的主题句,告诉读者有三种原因致使海洋盐分变化并逐一介绍这三种原因,选项B比较全面地归纳了本文的主题。选项A和C中心词为oceans,不妥,选项D只提及了前面两种原因,不全面。
  2.[A] 亊实细节题。只要明白第1段第5句中的in this manner是指第4句中的evaporation,不难做出正确选择。选项B、C会使含盐量减少,很容易排除。具体的反证分别出现在第2段首句、第3段尾句和第4段首句。
  3.[C] 推理判断题。综合3种情况,造成海洋含盐量低的原因有:降雨多、日晒少、远离热带和海冰融化,由此可推断选项C最符合。A和D是使海水含盐量增加的,因此可排除。B是否一定海水含盐低,文中并未提到。
  4.[A] 推理判断题。选项A是对最后一段第1句的同义改写。同一句可知选项C错。选项B根本没有提及。文章最后一句表明D正好与亊实相反。
  5.[A] 推理判断题。coastal regions字眼在文章中提到两遍,分别在第2段第3句及第3段最后一句。只要能够迅速査找到任何一处均可做出正确判断为A。B和C无原文支持;D张冠李戴,原文提及D内容涉及的是Weddell Sea,而非coastal regions。
  英语四级仔细阅读摸底测试题二
  Although many of us may feel air-conditioners bring relief from hot, humid or polluted outside air, they pose many potential health hazards. Much research has looked at how the movement of air inside a closed environment---such as an office building---can spread disease or expose people in the building to harmful chemicals.
  One of the more widely publicized dangers is that of Legionnaire's disease, which was first recognized inthe 1970s. This was found to have affected people in buildings with air-conditioning systems in which warmair pumped out of the system' cooling towers was somehow sucked back into the air intake (通风口),in mostcases due to poor design. The warm air, filled with bacteria,was combined with cooled, conditioned air andwas then circulated around various parts of the building. Studies showed that even people outside such buildings were at risk if they walked past air exhaust pipes.
温馨提示:因考试政策、内容不断变化与调整,233网校网站提供的以上信息仅供参考,如有异议,请考生以权威部门公布的内容为准! (责任编辑:233网校)