2017年12月英语四级阅读冲刺练习(20)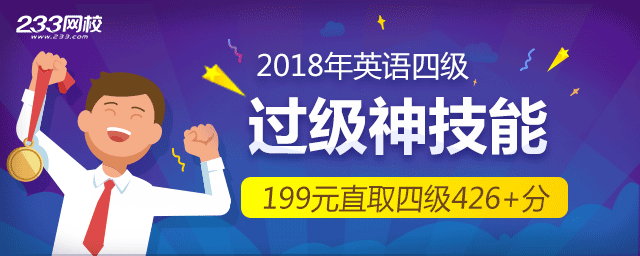 Young Men As Parents
  Football star Michael Owen announced last weekthat, at 22, he will soon follow fellow England star, David Beckham, 27, into the labor-ward1.
  This impression is backed up2 by a few surveys onthe mating habits of young British. In fact, British young men are five times more likely thantheir Italian contemporaries to have settled down by 25 .
  So what is happening? Has the"Loaded"generation3 gone soft? Celebrity has done a service bycasting its limelight on a largely invisible side of fatherhood.
  When Michael Douglas ( ageing American actor) reveals about the wrinkly end of the paternalexperience, Michael Owen is doing for boy dads.
  Powerful celebrity role models such as Beckham help young fathers feel less of an alien. Beckham, of course , has no problem with the breadwinner bit, but his distinguishingcharacteristic is his public endorsement of caring fatherhood. For a young dad, this can beliberation.
  Just 20 percent of teenage fathers remain in touch with the mothers 15 years later. It meansthat 8, 000 children born to teenage dad this year will not be seeing him by the time theythemselves are teenagers.
  Does this matter to the child? Hugely. According to recent findings by Professor Judy Dunn atthe UK's Institute of psychiatry, a close relationship between an estranged father and his childis highly beneficial to a child's development, particularly when the mother became pregnant asa teenager.
  New research from Bristol University in England suggests that young fatherhood, far from beingproblematic, can bring young, disadvantaged men out of social exclusion.
  The state has yet to appreciate the potential of young fathers summed up by Michael Owen'swords:"I've had a few exciting moments in my career but nothing that compares to how I feltwhen Louise told me the news. "
  The example of Michael Owen's public excitement may bolster some isolated young men. Butas long as to many other people and institutions are ambivalent about his role and fail to offera helping hand, that figure of 8, 000 children in the UK4 losing their young dads by theirteenage years is unlikely to fall.
  练习题:
  Ⅰ. True or False:
  1. Young men in UK is less likely to get married before 25 than those in Italy.
  2. Celebrity's way of life can affect average person.
  3. Though father of two children, Beckham never supports caring fatherhood.
  4. 20% of the children born to a teenage father will not live with their father when these childrenare in their teenage.
  5. 80% males who get married in teens will leave their mates in 15 years.
  Ⅱ. Questions:
  1. Does Owen think it appropriate to be a young father? Why?
  2. What will happen if we are reluctant to help young father?
温馨提示:因考试政策、内容不断变化与调整,233网校网站提供的以上信息仅供参考,如有异议,请考生以权威部门公布的内容为准! (责任编辑:233网校)